Valley of the Gilded Tower, 2nd-level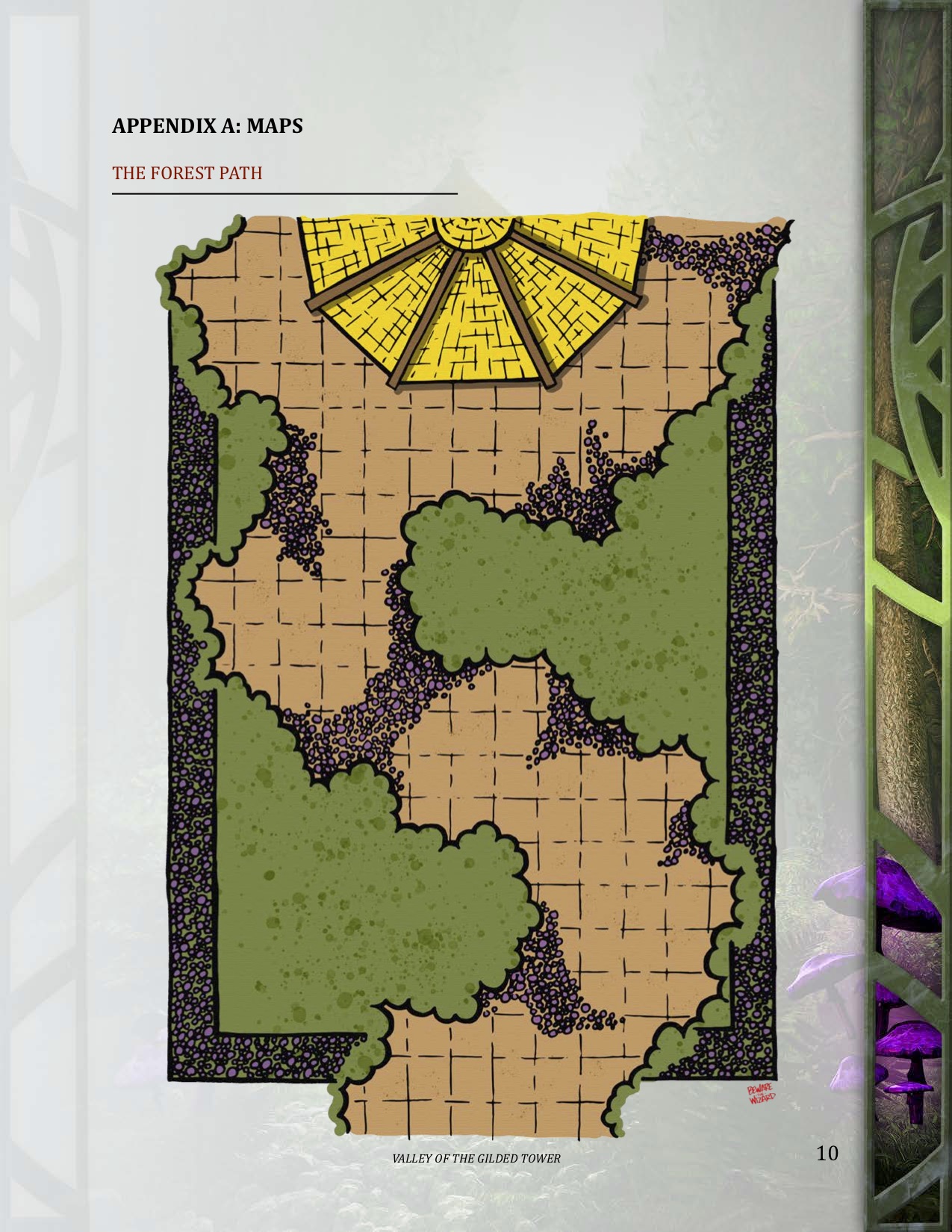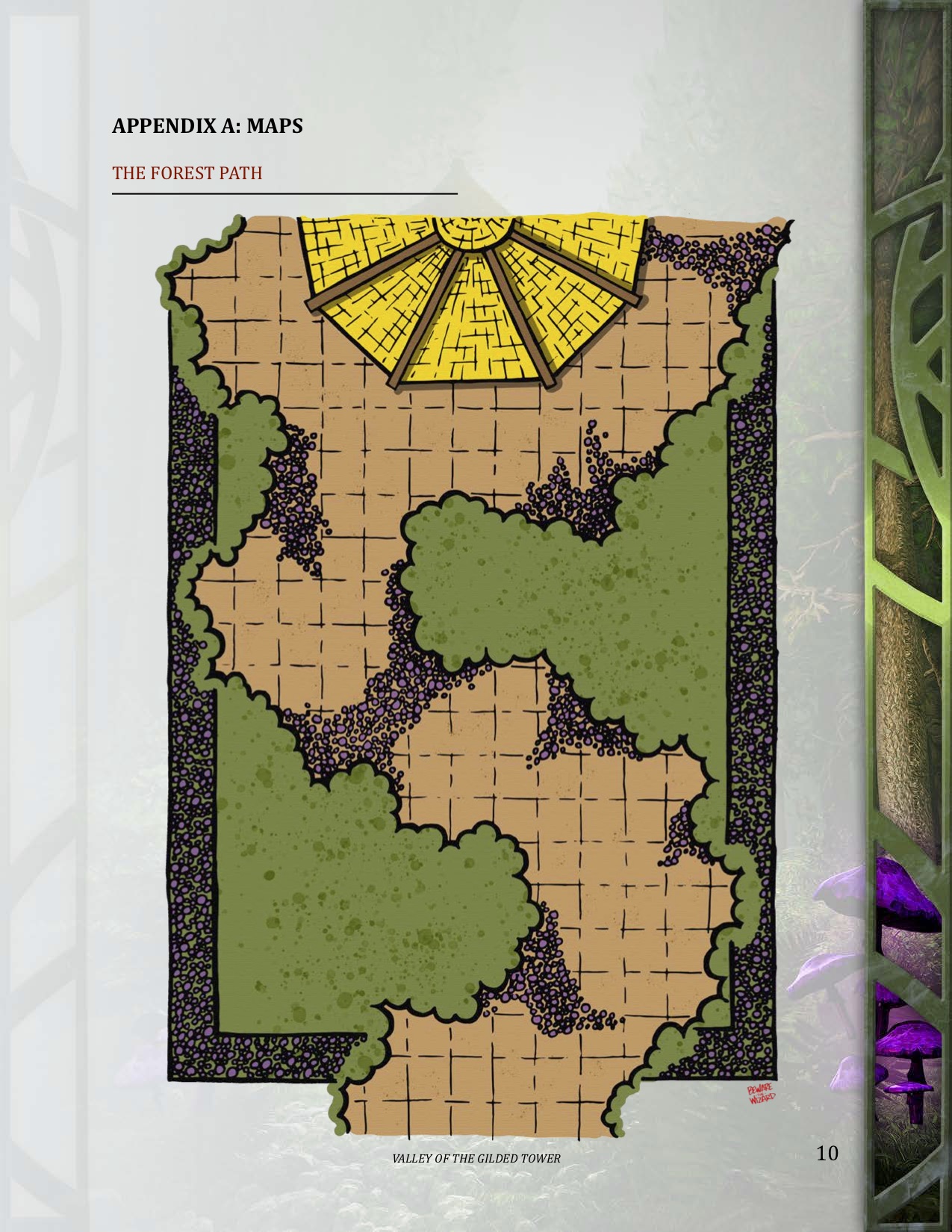 Valley of the Gilded Tower, 2nd-level
Another thrilling tale of madness and mystery inspired by Edgar Allan Poe's writing! Following the events of Masque of the Worms, the story continues into the hauntingly beautiful forests of the Painted Valley…
The baron's wife is dead. But she isn't gone. Can the players lay her to rest and defeat the festering evil hidden away inside the Gilded Tower?
Valley of the Gilded Tower is a one-shot for four to six 2nd-level characters. It takes about 2-3 hours to complete and includes:
Events inspired by Edgar Allan Poe's most ethereal writing

Fast pacing and big reveals ideal for live-streaming and online play

A new monster that can take over the minds of its victims

Combat cards for each monster, PC, and special treasure

Stunning maps by Jake from Beware the Wizard
Please note, this is a digital product. Full walkthrough of the adventure available here.