Crypts of Azarumme, 3rd-level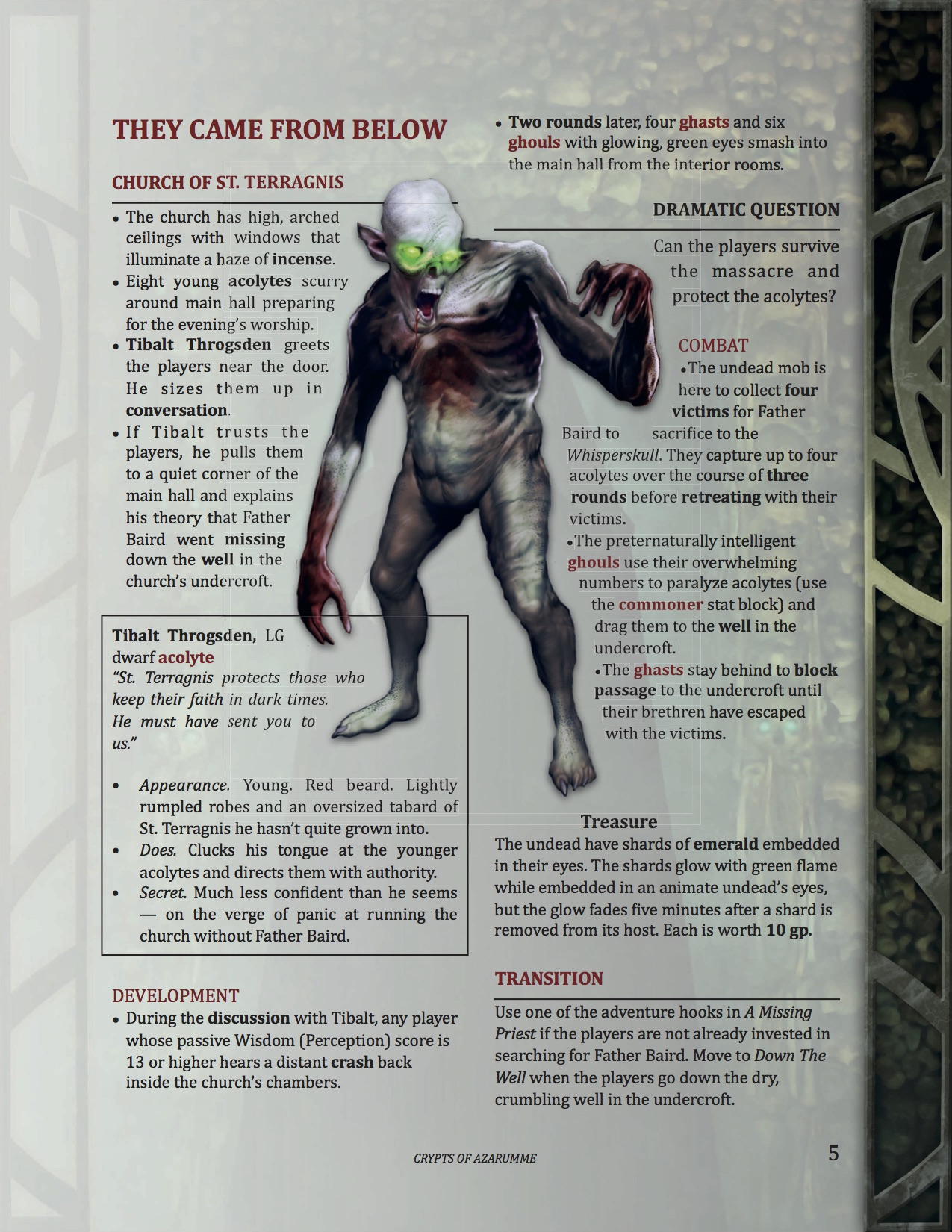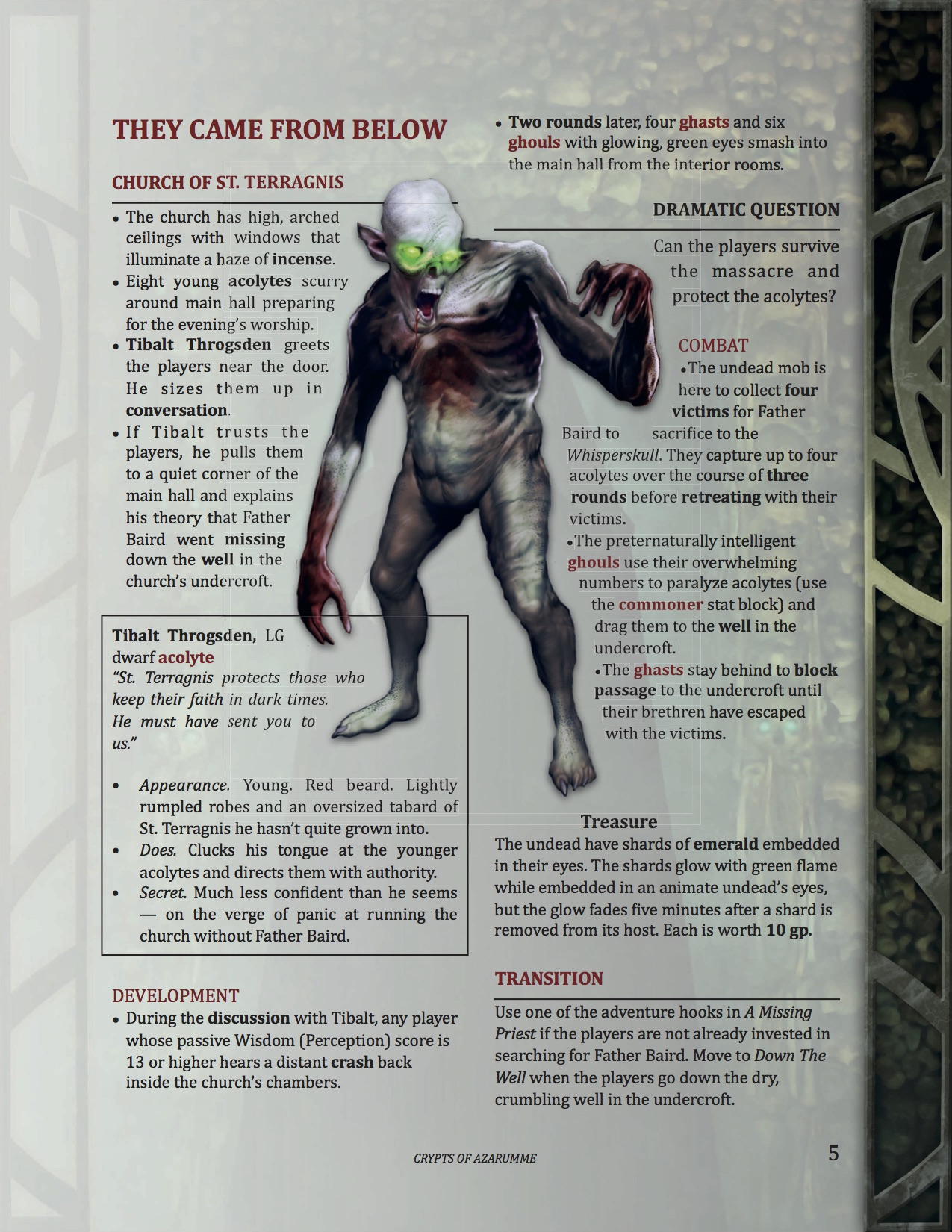 Crypts of Azarumme, 3rd-level
A grimdark one-shot from the bestselling author of 5-star D&D adventures with tens of thousands of downloads!
A beloved priest has gone missing, and sinister trouble stirs beneath the Church of St. Terragnis. Can the heroes rescue the victims of an age-old evil before it claims more innocent lives?
Crypts of Azarumme is a one-shot adventure for four or five 3rd-level characters. It takes about 3-4 hours to complete and includes:
A malevolent new artifact from an ancient empire

A mysterious new monster with a surprise reveal

Combat cards for each monster, PC, and special treasure

High-quality digital maps for use with virtual table tops
"Meant to be played with minimal prep, it is nonetheless story-rich and well organized, with lots of DM tips and suggestions, and some interesting monsters and challenges." -F.H., ★★★★★
"Echoing what has been said before about Arcane Library products, this adventure is fun, challenging for the players, and relatively easy for a DM of any level to run and/or fold into an existing campaign." -J.J., ★★★★★
Please note, this is a digital product. Full walkthrough of the adventure available here.