Shadows of Lastwatch Keep, 4th-level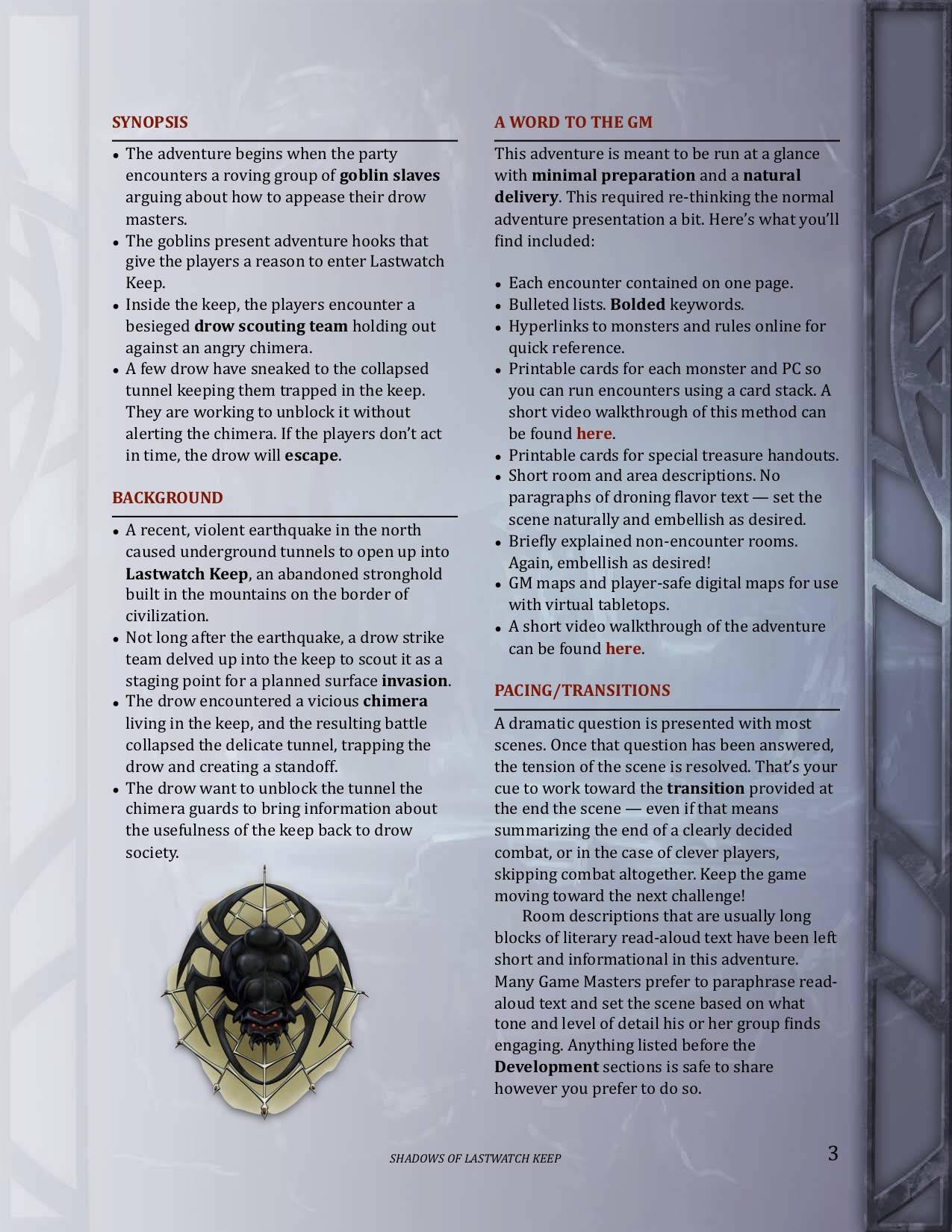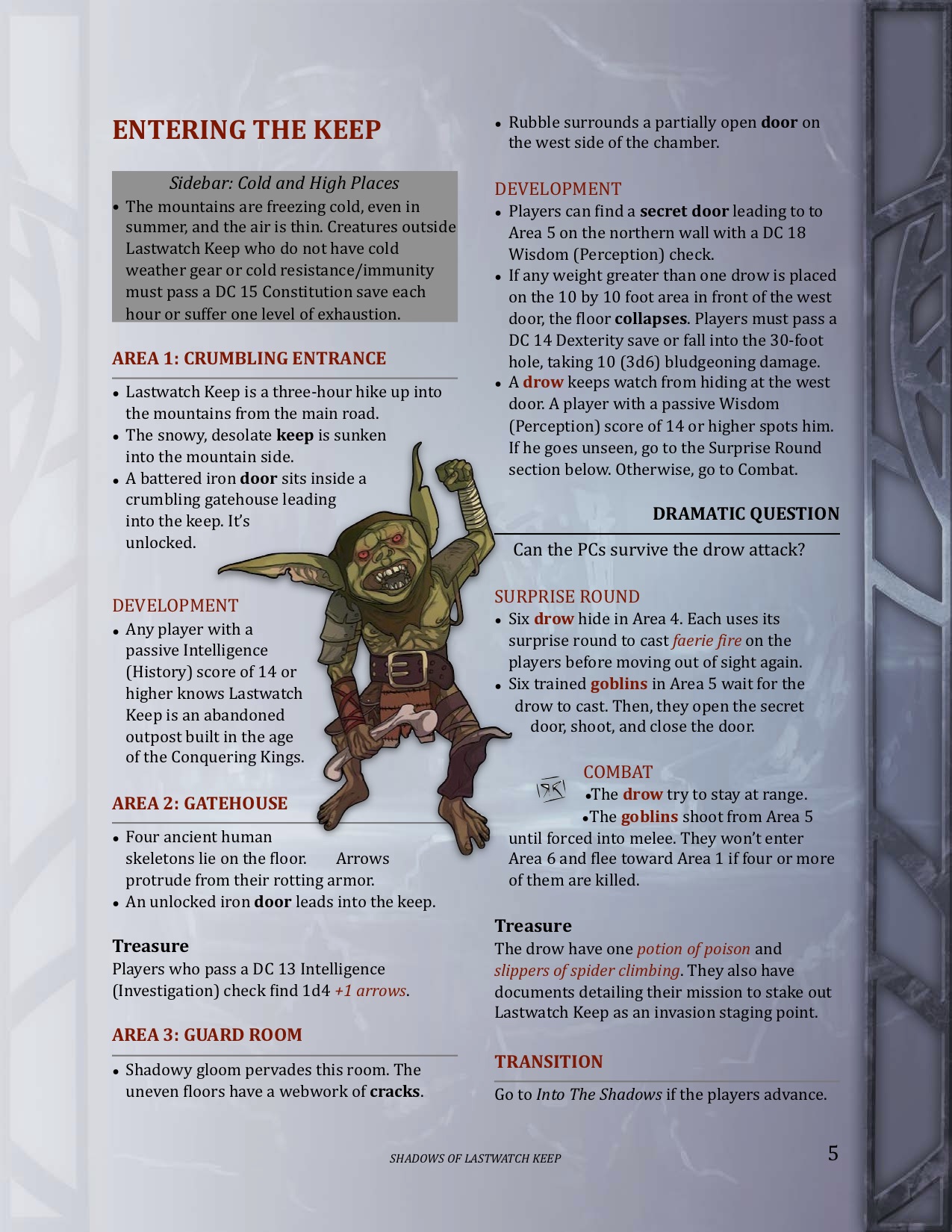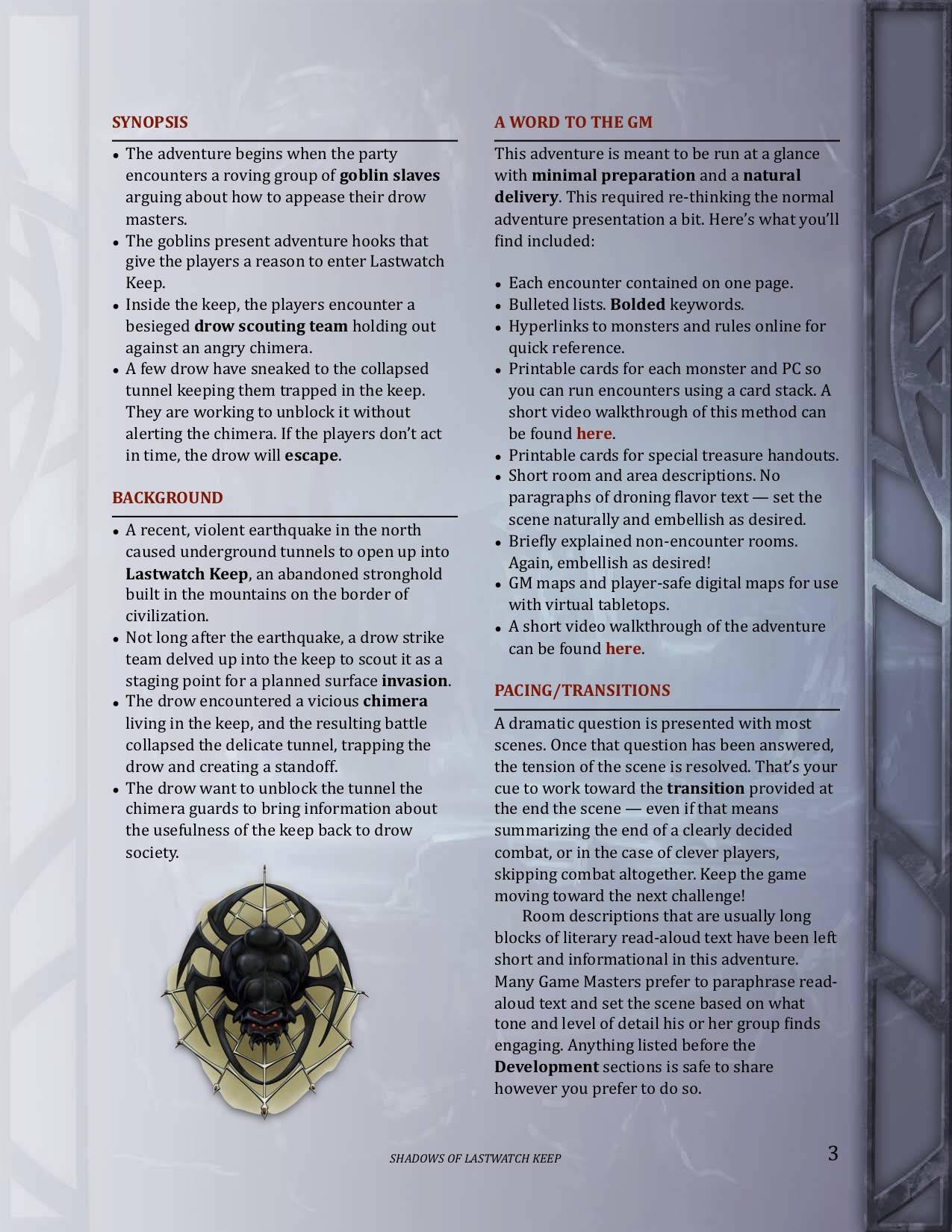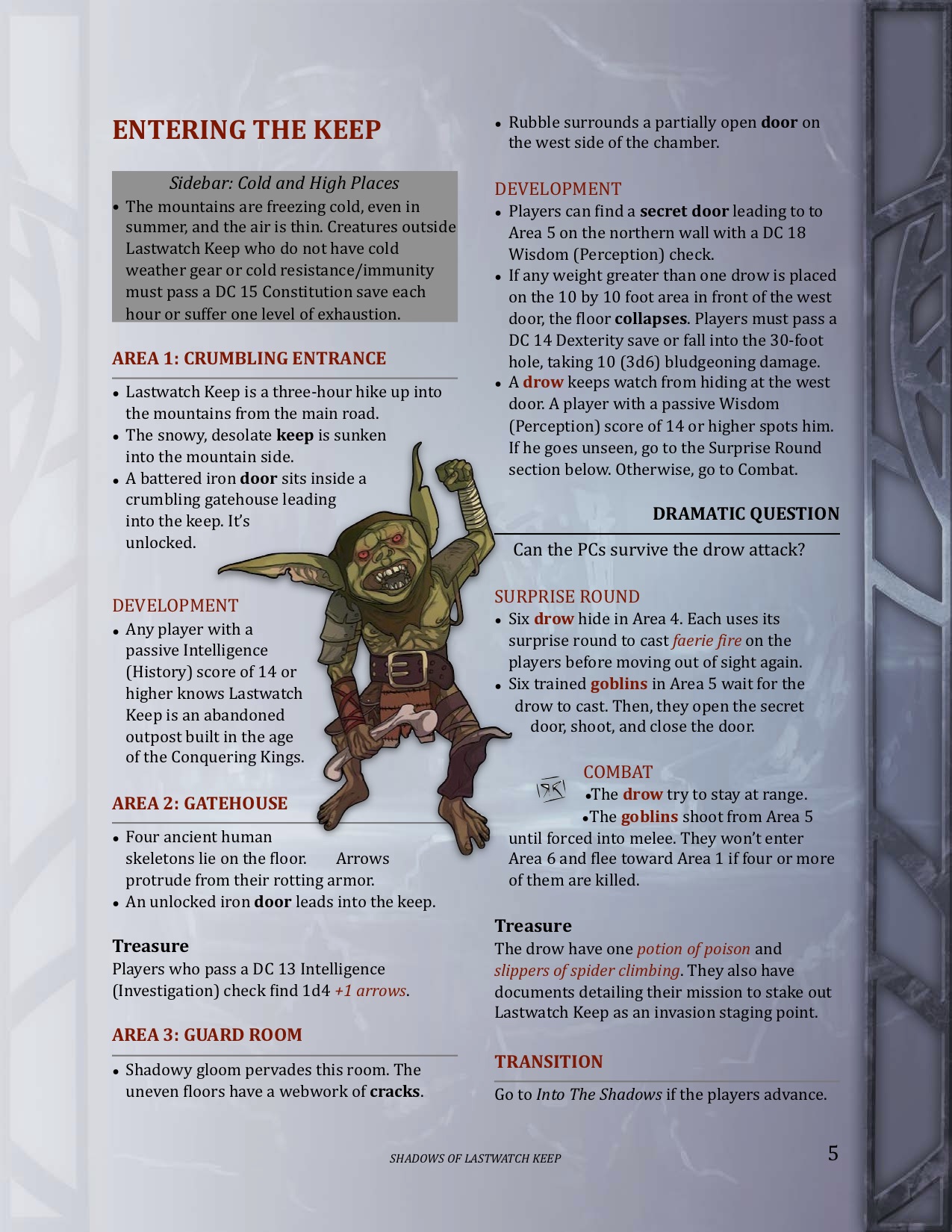 Shadows of Lastwatch Keep, 4th-level
A fast-paced one-shot from the bestselling author of The Secrets of Skyhorn Lighthouse!
A shadowy force gathers inside the abandoned halls of Lastwatch Keep. Can the players defeat the drow invaders before they escape to the underworld with sinister intelligence about the surface?
Shadows of Lastwatch Keep is a one-shot adventure for four or five 4th-level characters. It takes about 3-4 hours to complete and includes:
A drow strike team desperate to escape the keep's surprise foe

A new monster, the drow commando

Combat cards for each monster, PC, and special treasure

A beautiful, hand-drawn map by Jake from Beware the Wizard
"A fantastic short adventure that can be used as a one shot, or the start of a mini campaign." -J.E., ★★★★★
"I especially like the custom enemy that was created for this in the Drow Commando. It's a new creature I can use in other places as well!" -C.H., ★★★★★
Please note, this is a digital product. Full walkthrough of the adventure available here.