Fires of Iskh, 20th-level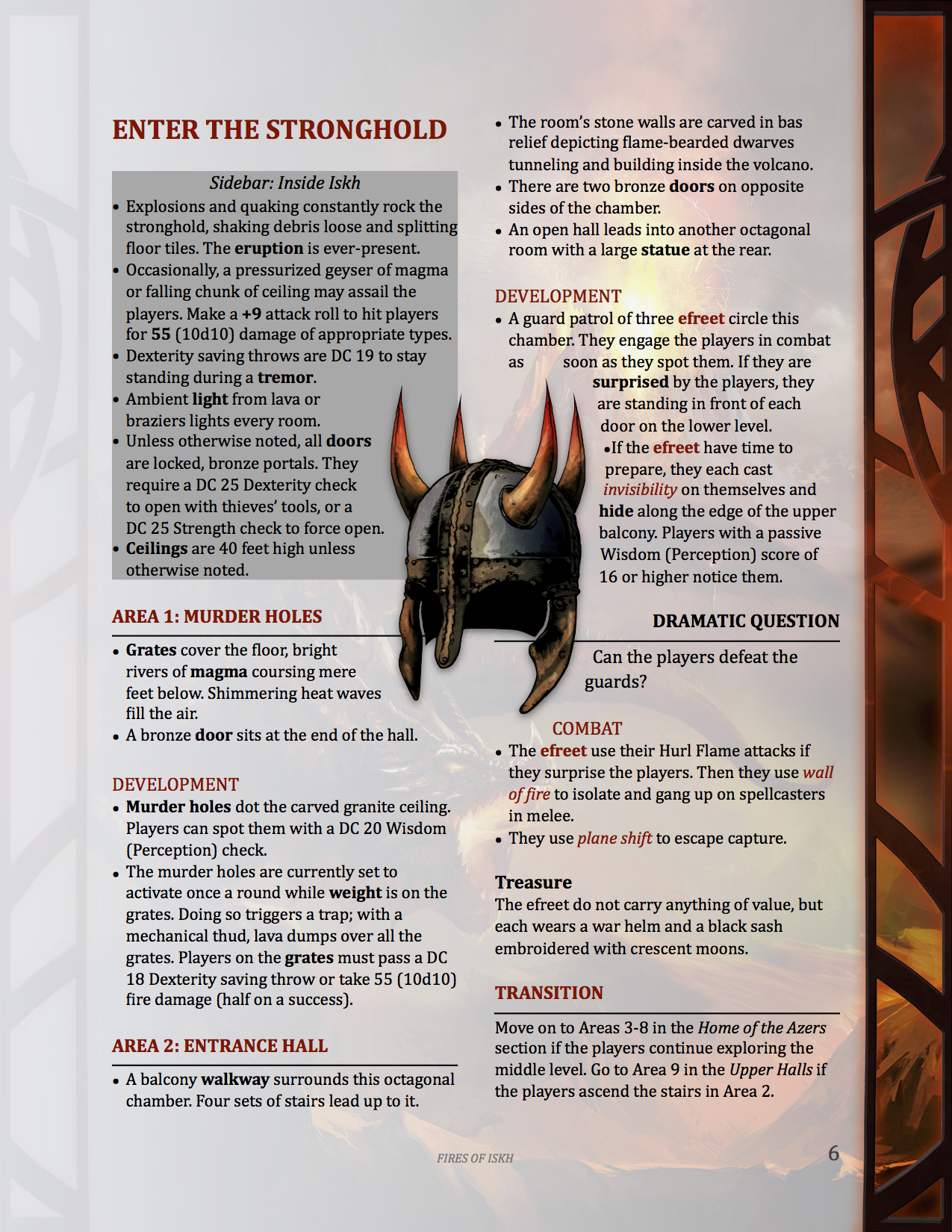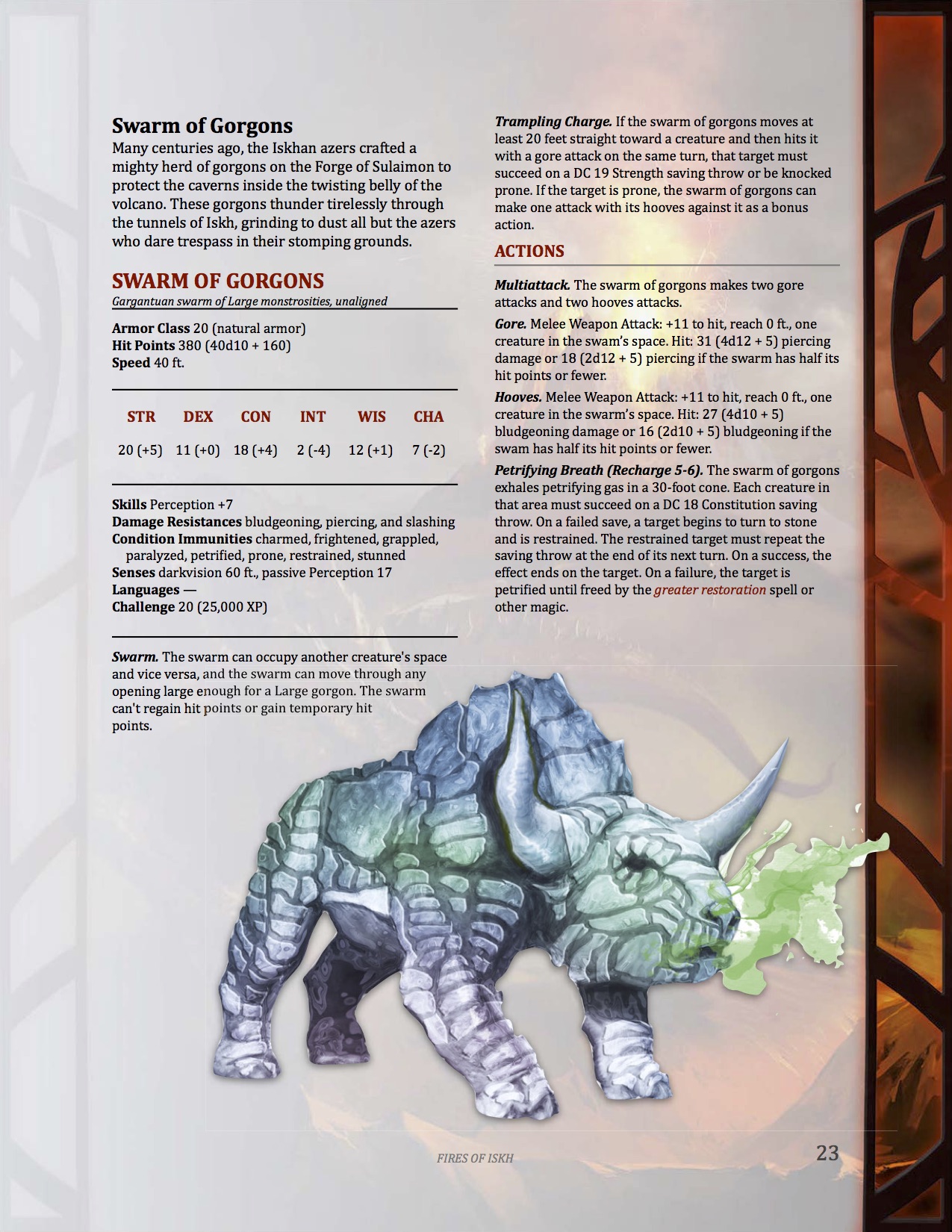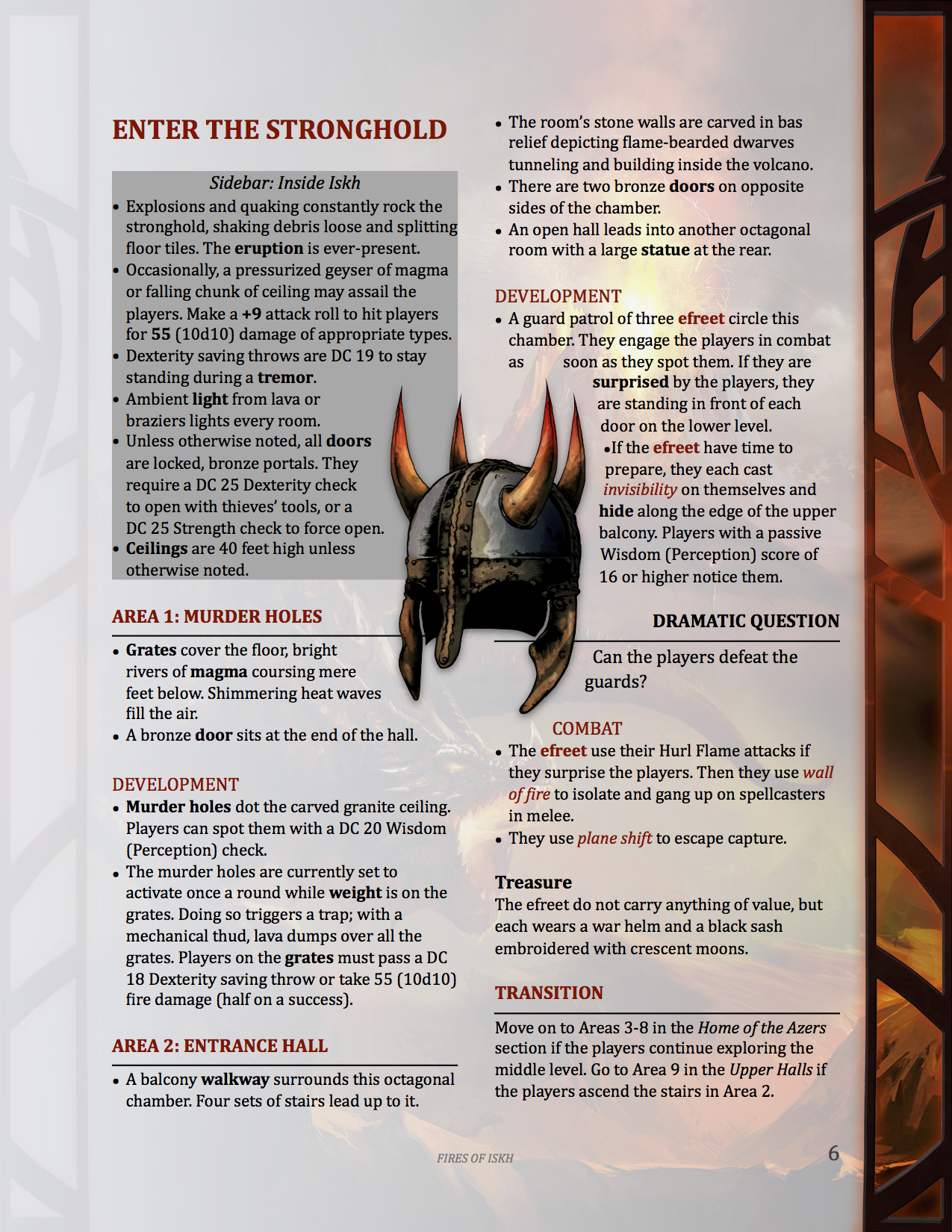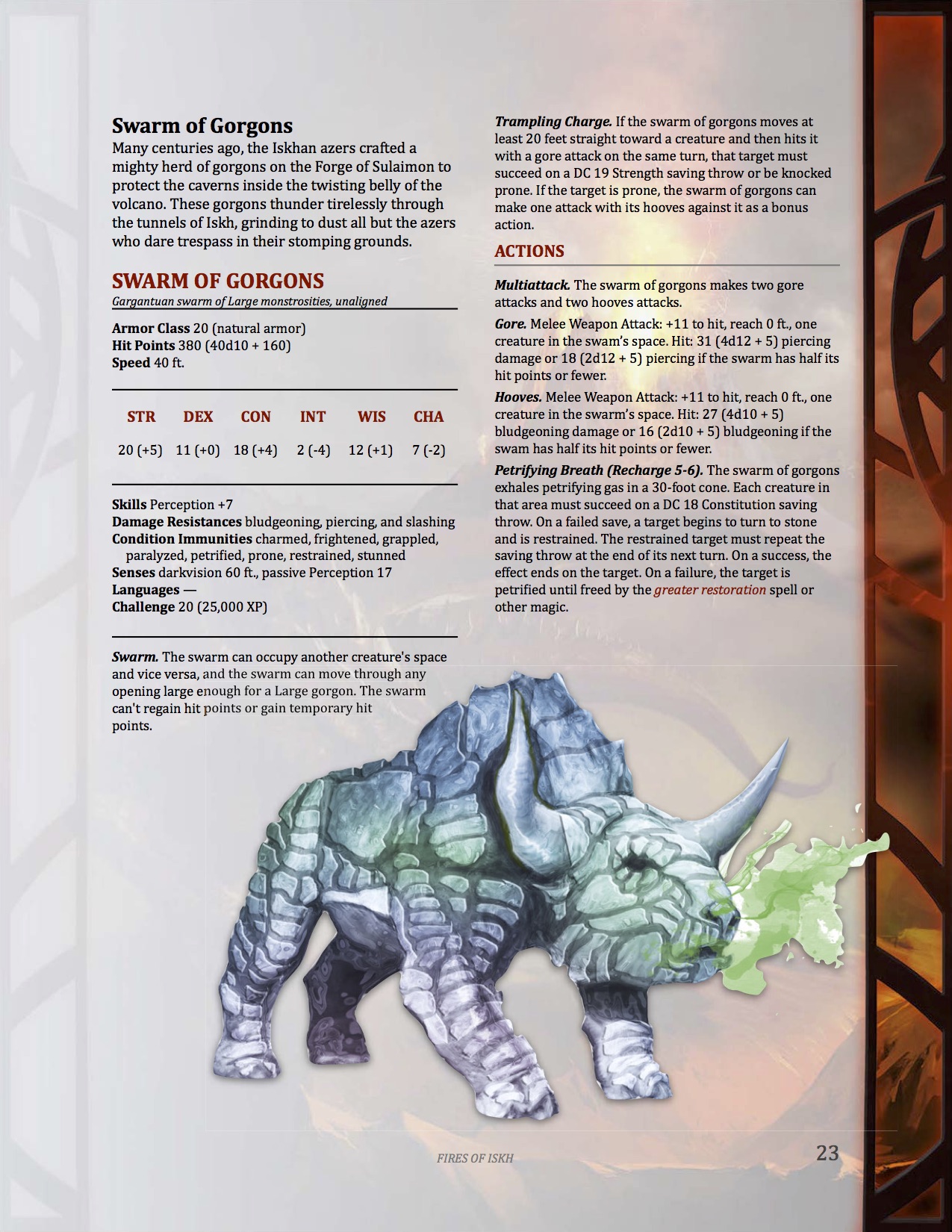 Fires of Iskh, 20th-level
From the bestselling author of 5-star D&D adventures with tens of thousands of downloads, an epic story that will give your players the fight of their lives!
When a volcano appears out of thin air, the ensuing eruption is a cataclysm unseen in this age. To stop it, a group of legendary heroes must defeat an evil so ancient and powerful that the fabric of reality trembles at her wrath...
Fires of Iskh is an adventure for four or five 20th-level players. It takes about 6-8 hours to complete and includes:
Six fiery and furious new monsters

An epic battle in a volcano with an ancient red dragon

Combat cards for each monster, PC, and treasure

High-quality digital maps for use with virtual table tops
"This is one of the most well-written and fun adventures I have ever come across." -S.R., ★★★★★
"The Fires of Iskh can be run as a worthy conclusion to a long running campaign or to kick off your epic campaign." -M.R., ★★★★★
Please note, this is a digital product. Full walkthrough of the adventure available here.