Bundle of Horror: 2 D&D One-Shots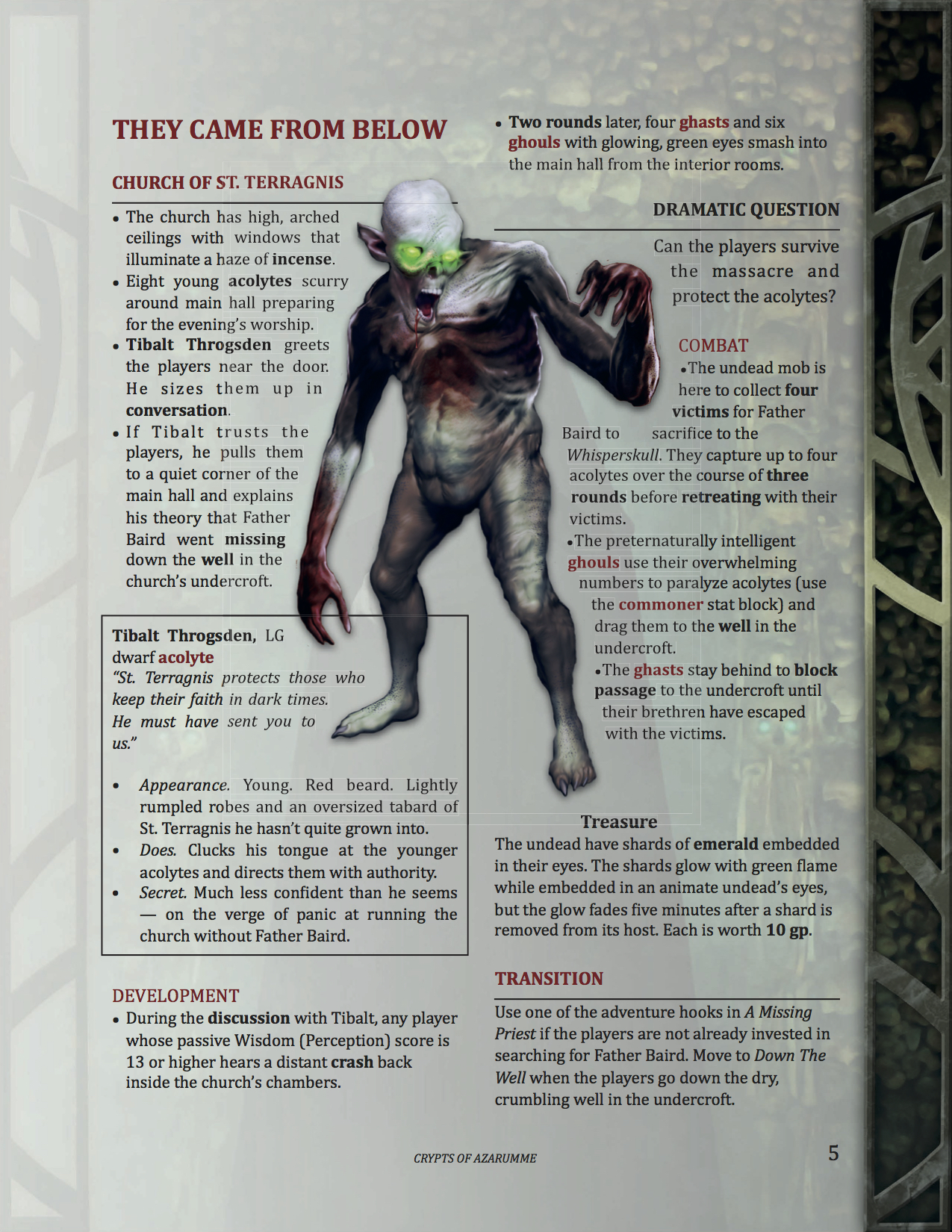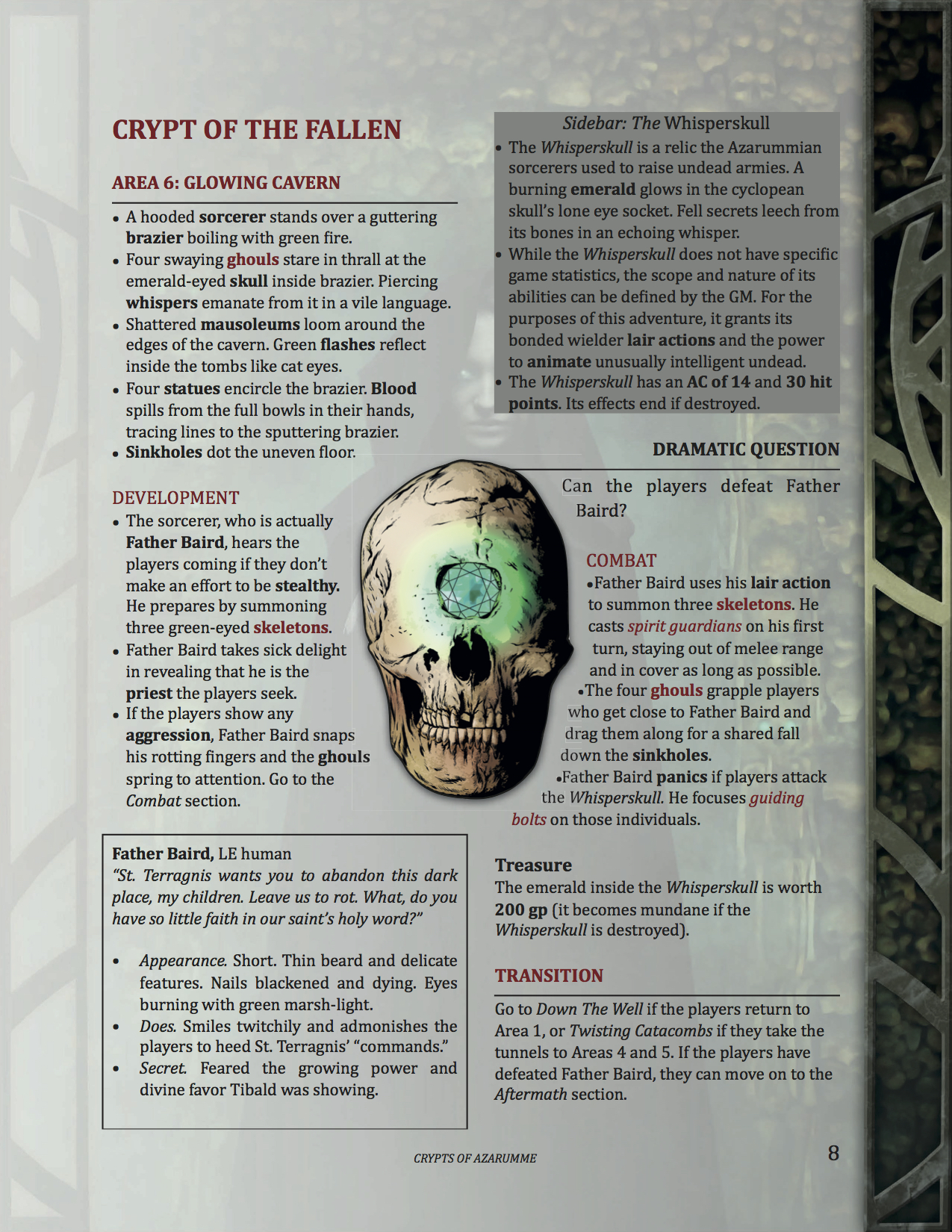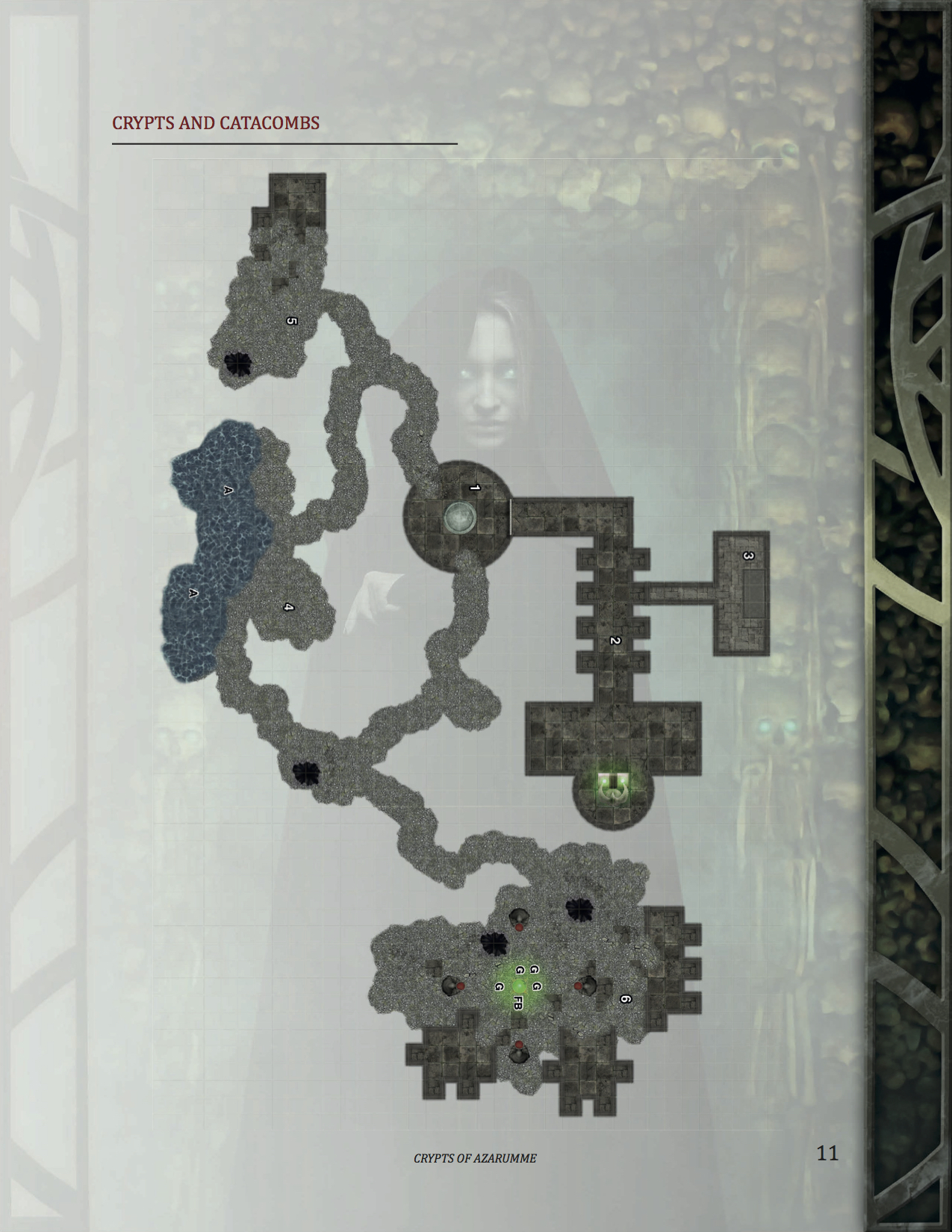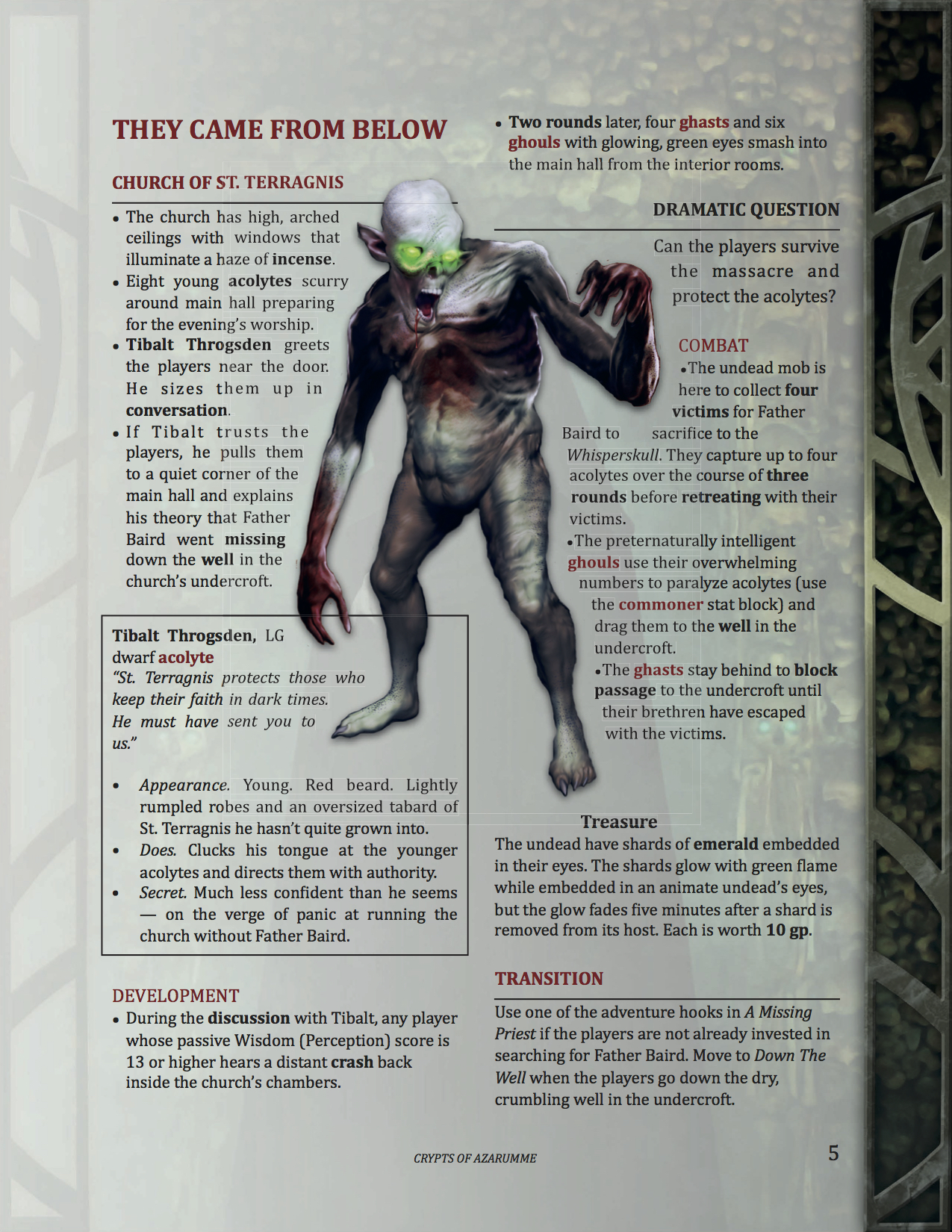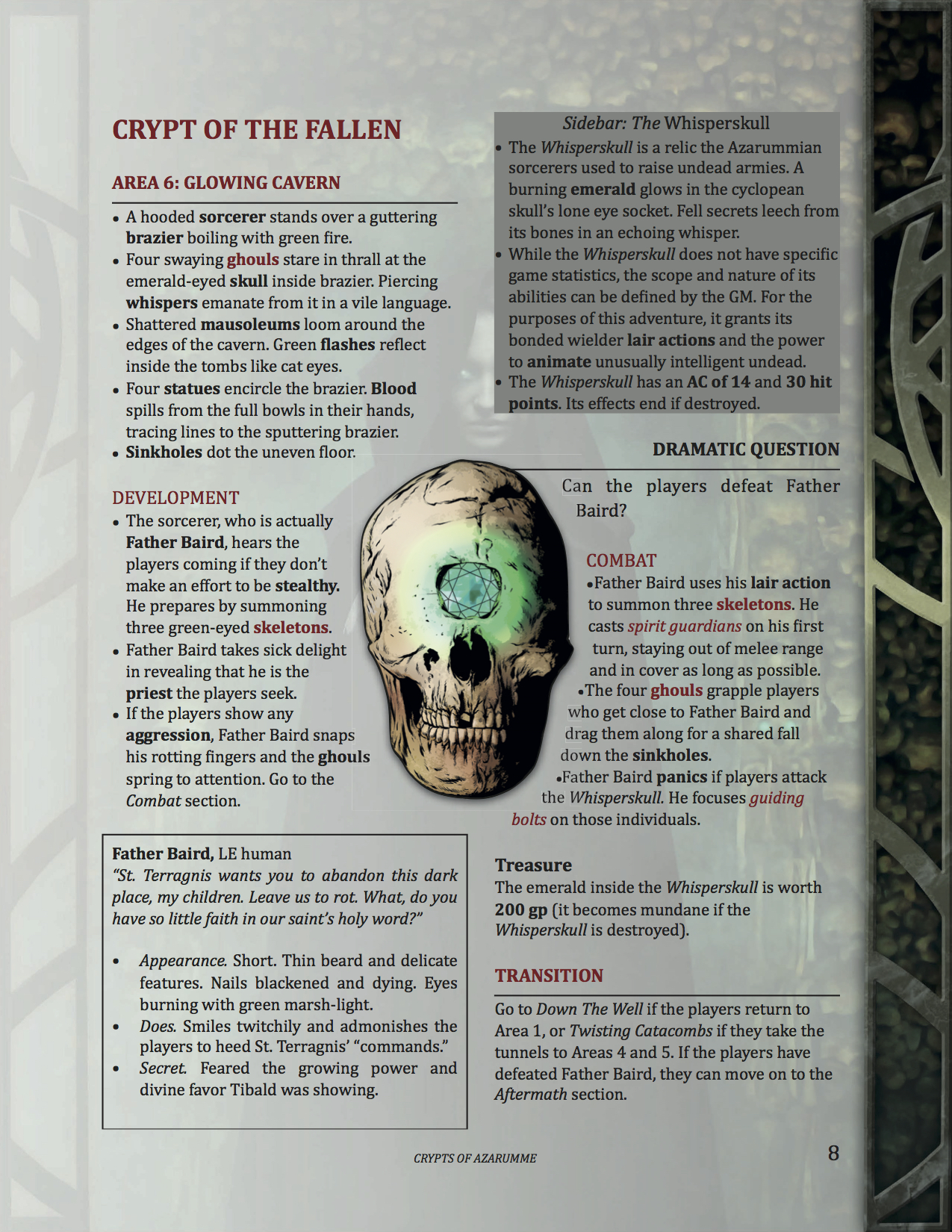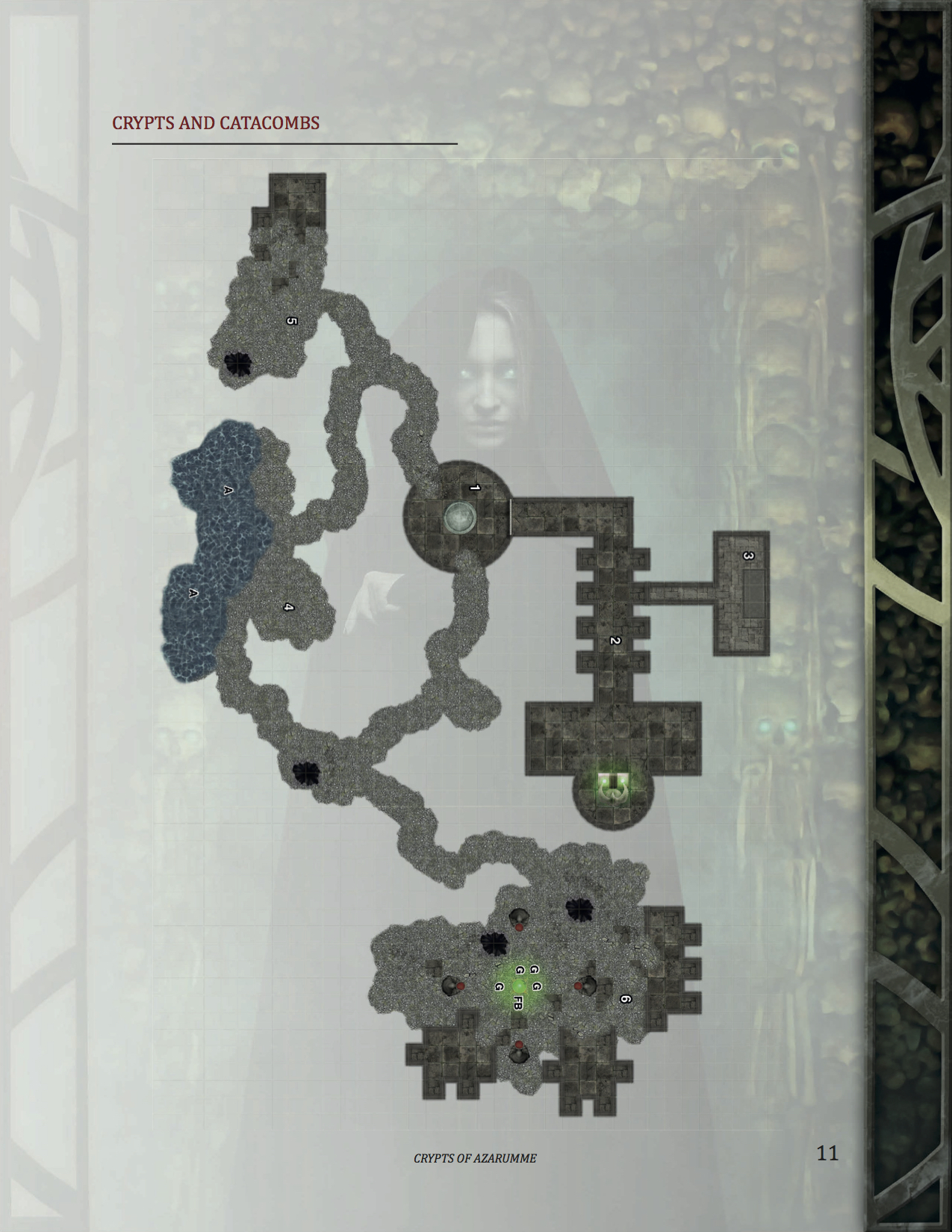 sale
Bundle of Horror: 2 D&D One-Shots
From the bestselling author of 5-star adventures downloaded tens of thousands of times, two horrific one-shots at a screaming discount!
The Bundle of Horror contains:
1st-level Masque of the Worms, an ode to Edgar Allan Poe's darkest dreams

3rd-level Crypts of Azarumme, a grimdark delve into the cursed crypts beneath a church
Each adventure takes 3-4 hours and comes with combat cards, virtual tabletop maps, and enough fearsome frights to make your jack-o'-lantern cackle.
See Crypts of Azarumme and Masque of the Worms product descriptions for more details.